Mr. Ruddell, as Artistic Director of the Bill Reid Foundation, created The Spirit Concert. This concert was held over two evenings at the Chan Centre in Vancouver and included The Bach Choir, The Vancouver Symphony, Judith Forst, John Avey, The Karen Jamieson Dance Company, The Rainbow Creek Dancers from Haida Gwaii, and Bruce Cockburn. Mr. Cockburn and Mr. Ruddell collaborated on an arrangement of Stan Rogers' Northwest Passage for the men of the Bach Choir and Mr.Cockburn. The concert was filmed for CBC Television's Opening Night series and was further televised on the BRAVO network.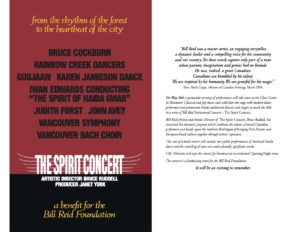 Mr. Ruddell was the founder and Artistic Director of the vocal ensemble, Tuned Air for eighteen years.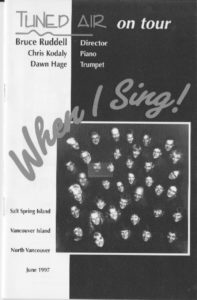 Tuned Air enjoyed tremendous community success and touring success which resulted in national recognition on  CBC Radio's  Canada Live when they were recorded, in concert, with famed singer Leon Bibb.  The concert was titled: The Art Of  The Spiritual. Another highlight for Tuned Air was the invitation from Montreal's L'Ensemble Musica Viva to participate in a tour of Quebec and to share the stage with them in Montreal. Tuned Air shared concerts with Vancouver's ELEKTRA women's choir and Cor Leoni, Vancouver's male choir.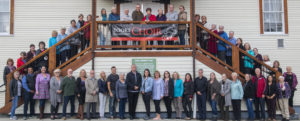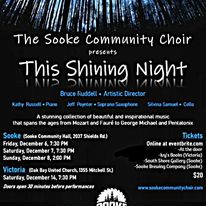 Mr. Ruddell was the Artistic Director of the Sooke Community Choir for six years. Mr. Ruddell built the choir from twenty singers to more than fifty singers. The choir enjoyed many, many successful concerts in Sooke as well as at Christ Church Cathedral in Victoria and Oak Bay United in Oak Bay. The choir also had several successful spring concerts in Parksville and Qualicum Beach. The choir was featured in two successive Canada Day celebrations in Victoria BC.
Mr. Ruddell was the Artistic Director of Victoria's The Crystal Singers for one year.