Film/Television Awards/Nominations:
Island of Whales-Yorkton International Film Festival-Golden Sheaf-Best Original Score
Finding Dawn-NFB-Leo Nomination-Best Musical Score
Sweatlodge-Omni-Leo Nomination-Best Musical Score
My Son the Pornographer-Gumboot-Leo Nomination-Best Musical Score
Cliff Hangers-Out Yonder-Leo Nomination-Best Musical Score
---
2020- Tale Of A Whale-Edward Milne Society-Phobe Dunbar
2019- The Least We Can Do-Moira Simpson
2017- The Thinking Garden-Christine Welsh.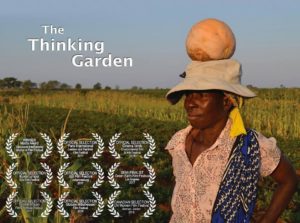 Mr. Ruddell has scored more than one hundred film and television projects. Many of the twenty plus National Film Board projects and Independent film projects Mr. Ruddell has scored have won prestigious national and international awards. Island Of Whales, narrated by the late Gregory Peck, won Mr. Ruddell the Golden Sheaf Award at the Yorkton Film Festival for Best Original Score. Sweatlodge, Finding Dawn, My Son The Pornographer and Cliff Hangers were all LEO nominations for outstanding original scores.  Some television credits include the extremely long-running series Weird Homes, the FOX six-hour miniseries Mafia Bride starring  Eli Wallach and the HBO movie A Stranger In Town. Please visit Bruce Ruddell IMDb for a partial list of film/television scores.
Mr. Ruddell's theatrical scores have been heard in theatres across the country including the Stratford Festival and the National Arts Centre. He has served as composer-in-residence with the Vancouver Playhouse and The Charlottetown Festival where he was also Associate Music Director for two seasons arranging and directing the music for Are You Lonesome Tonight- and The Mind Bogles. 
 Mr. Ruddell has scored numerous radio dramas for the Canadian Broadcasting Corporation.