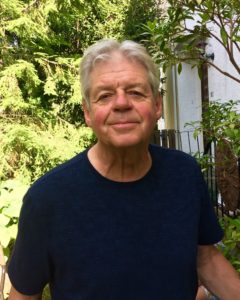 The Canadian League of Composers
Playwrights Guild of Canada 
Canadian Aboriginal Music Award (special jury prize-Music Industry)
Herbert Drost Award- B.C. Choral Federation
Eric Harvie  Award-Charlottetown Festival PEI
Composer-in-Residence- Vancouver Bach Choir
Composer-in-Residence -Vancouver Chamber Choir (Two residencies)
Composer-in-Residence- Charlottetown Festival- PEI
Finalist- Composer-in-Residence- Canadian Opera Company
Composer-in Residence-Vancouver Playhouse
Hello, and many thanks for taking the time to visit my website.
I graduated from the University of British Columbia in 1975 and have been a part of the arts in Canada, the United States and much further abroad for the past 40 plus years. I continue my work as a composer, musician, arranger, music director, conductor, playwright, artistic director, and record producer.
Here are some things that I am working on right now.
The Five Seasons, a full-length postmodern oratorio, will receive its premiere performances in Vancouver June 19 and two concerts on June 20 at Christ Church Cathedral. The performances in Vancouver are in collaboration with The David Suzuki Foundation and are being co-produced by Donna Wong-Juliani. The concert will move to Victoria on June 26 in collaboration with The Sierra Club. The Five Seasons was made possible by a generous gift from Haida artist, poet, singer, Robert Davidson and a grant from the Music Division of the Canada Council. Please click on The Five Seasons page to hear a ten-minute demo and view a piano/vocal PDF of the demo.
In September I begin my sixth season as Artistic Director with the Sooke Community Choir (sookecommunitychoir.com). Our winter concerts titled This Shining Night will be held in Sooke and the Oak Bay United Church in Oak Bay.
Thanks for the visit. Much appreciated.
Bruce
If you would like to make contact, here's my email address:
bruceruddell123@gmail.com
Image of The Raven  for Beyond Eden designed by Gwaai Edenshaw