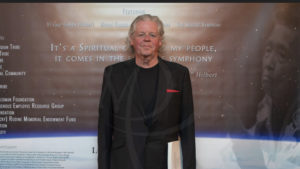 The Canadian League of Composers
Associate Composer-Canadian Music Centre
Playwrights Guild of Canada 
Hello friends, and many thanks for taking the time to visit my website.
Here are some projects that I am working on right now. 
The Healing Heart of Lushootseed has settled down a bit. Talking about 2025 at The Perelman Centre For The Arts, New York. Ground Zero.  The film and the symphony as an event. Perfect choice.
The Five Seasons is a full-length multi-disciplinary work for eight singers, ten instrumentalists, dancers, and multi-media.  I have been writing this work for several years and now, after a COVID intervention that saw the world premiere canceled in Vancouver, in March 2020.  The premier is now being planned for Victoria, BC in the Spring of 2025. I'll update you as we move forward. Exciting times!
The Five Seasons is made possible by a generous gift from Haida artist, poet, singer, and dancer, Robert Davidson, and an equally generous grant from the Music Division of the Canada Council.
The Plague Diaries is a new music/theatre (lyric drama) creation funded by the Music Division of  The Canada Council. The work is inspired by Shakespeare's isolation periods in London during the plague outbreaks and the political and social upheavals of the late 1500,s in London, England: "The plague was caused by sin and sin is caused by plays."
A grand adventure!
On to it right now!
Thanks for the visit. Much appreciated.
Bruce
If you would like to contact me, here's my email address:
bruceruddell123@gmail.com
Image and photo of The Raven screen by Gwaai Edenshaw. It is the front screen for my music theatre piece Beyond Eden. Red carpet photo by Melissa Ponder, Seattle.