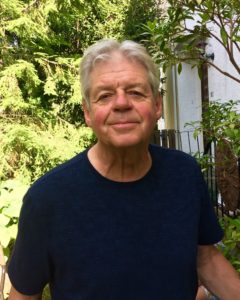 The Canadian League of Composers
Playwrights Guild of Canada 
Canadian Aboriginal Music Award (special jury prize-Music Industry)
Herbert Drost Award- B.C. Choral Federation
Eric Harvie  Award-Charlottetown Festival PEI
Composer-in-Residence- Vancouver Bach Choir
Composer-in-Residence -Vancouver Chamber Choir (Two residencies)
Composer-in-Residence- Charlottetown Festival- PEI
Finalist- Composer-in-Residence- Canadian Opera Company
Composer-in Residence-Vancouver Playhouse
Hello, and many thanks for taking the time to visit my website.
I graduated from the University of British Columbia in 1975 and have been a part of the arts in Canada, the United States, and much further abroad for the past 40 plus years. I continue my work as a composer, musician, arranger, music director, conductor, playwright, artistic director, and record producer.
Here are some things that I am working on right now.
5 transformations, is a full-length postmodern oratorio. The world premiere was to be performed in Vancouver  June 25/26 2020 in collaboration with the David Suzuki Foundation to celebrate their thirty-year anniversary however like all performances the piece has been postponed.
5 transformations is made possible by a generous gift from Haida artist, poet, singer, Robert Davidson, and a grant from the Music Division of the Canada Council.
I have just finished scoring a documentary film titled: The Least We Can Do. The film documents the struggles of the Yazidi women to have the genocide of their people recognized by the Canadian Government.
My work as the artistic director of the Sooke Community Choir struggles forward during this pandemic. Please visit thesookecommunitychoir.com to view a music video we have made titled: Don't You Worry About A Thing
Thanks for the visit. Much appreciated.
Bruce
If you would like to make contact, here's my email address:
bruceruddell123@gmail.com
Image of The Raven by Gwaai Edenshaw. It is the front screen for my music theatre piece: Beyond Eden