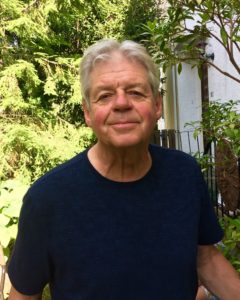 I am Composer, Music Director, Musician, Arranger, Record Producer, Artistic Director, Playwright.
I live in Victoria, BC, Canada on the unceded homelands of the Lekwungen-speaking peoples, comprised of the Esquimalt and Songhees First Nations.
The Canadian League of Composers
The Playwrights Guild of Canada 
Canadian Aboriginal Music Award (special jury prize-Music Industry)
Herbert Drost Award- B.C. Choral Federation
Eric Harvie  Award-Charlottetown Festival PEI
Composer-in-Residence- Vancouver Bach Choir
Composer-in-Residence -Vancouver Chamber Choir (Two residencies)
Composer-in-Residence- Charlottetown Festival- PEI
Finalist- Composer-in-Residence- Canadian Opera Company
Composer-in Residence-Vancouver Playhouse
Hello, and many thanks for taking the time to visit my website.
Here are some things that I am working on right now.
The Plague Diaries-A music/theatre work commissioned by Music Division of The Canada Council. This will be a show based on Shakespeare's plague isolation during which time he wrote Macbeth and A Winter's Tale.
5 Celebrations, is a full-length postmodern oratorio. The world premiere was to be performed in Vancouver in collaboration with the David Suzuki Foundation to celebrate their thirty-year anniversary however like all performances the piece has been postponed. At the moment we are working towards a live streaming production.
5 Celebrations is made possible by a generous gift from Haida artist, poet, singer, and dancer, Robert Davidson, and a grant from the Music Division of the Canada Council.
I have just finished scoring a documentary film titled: The Least We Can Do. The film documents the horrific struggles of the Indigenous Yazidi women of Iraq. The film just won Best Feature Documentary at the Montreal international Independent Film Festival and has been accepted to many major festivals in Europe and North America.
Presently I am working with Ted Ritchie, singer and guitar player, recording songs both of us have penned. You can hear our first recording on the Forevermore page.
As well, I have just completed arranging, producing, and recording a new record titled: Lullaby with my singer/educator wife, Barb. This recording is commissioned by The James Bay Community Centre in Victora BC. Available for purchase very soon!
Bruce
If you would like to make contact with me, here's my email address:
bruceruddell123@gmail.com
Image of The Raven by Gwaai Edenshaw. It is the front screen for my music theatre piece: Beyond Eden