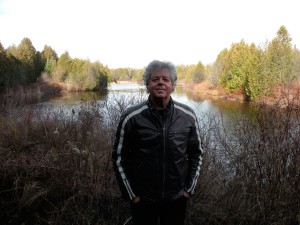 The Canadian League of Composers
Playwrights Guild of Canada 
Canadian Aboriginal Music Award (special jury prize-Music Industry)
Herbert Drost Award- B.C. Choral Federation
Eric Harvie  Award-Charlottetown Festival PEI
Composer-in-Residence- Vancouver Bach Choir
Composer-in-Residence -Vancouver Chamber Choir (Two residencies)
Composer-in-Residence- Charlottetown Festival- PEI
Finalist- Composer-in-Residence- Canadian Opera Company
Composer-in Residence-Vancouver Playhouse
Hello, and many thanks for taking the time to visit my website.
Here are some things that I am working on right now.
The Healing Heart of Lushootseed Symphony will be performed by the University of Western Washington on Nov 9, 2022. The Seattle Symphony conducted by Gerard Schwarz premiered the symphony to a sold-out Mark Taper Auditorium at Benaroya Hall, Seattle.
The Five Seasons is a full-length performance work for eight singers (SATB) and nine instrumentalists. The world premiere was scheduled for three performances in The Chan Centre, Vancouver, in collaboration with the David Suzuki Foundation to celebrate its thirty-year anniversary however the pandemic caused the cancellation of the rehearsals and performances. The project is now under the umbrella of the William Bruce Society and moving forward to a recording and concerts in September 2023.
The Five Seasons is made possible by a generous gift from Haida artist, poet, singer, and dancer, Robert Davidson, and a grant from the Music Division of the Canada Council.
The Plague Diaries is a new music/theatre composition funded by the music division of The Canada Council. The work is inspired by Shakespeare's isolation periods in London during the plague outbreaks and the political and social upheavals of late 1500,s in London England. Besides Shakspeare, the other characters include Kit Marlow, Ben Johnson, a Plague Doctor, a young North African woman raised in an Upper-class British family, and a North African musician that is rehearsing Titus Andronicus in the role of Aaron and is reading the first draft of Othello.
The work will illustrate the fierce conflict between Shakespeare's desire to create artistic works with political implications and the forces of the Clergy: "The plague was caused by sin and sin is caused by plays."
After a full year and a half of research, I have begun to write the work.
Late To The Party is a record album that Ted Ritchie and I are writing. Two of the mastered songs are on the page Forevermore. Redwing Curl and FOREVERMORE are on YouTube.
Thanks for the visit. Much appreciated.
Bruce
If you would like to make contact with me, here's my email address:
bruceruddell123@gmail.com
Image and photo of The Raven screen by Gwaai Edenshaw. It is the front screen for my music theatre piece Beyond Eden. Bio photo taken by Art Lucs