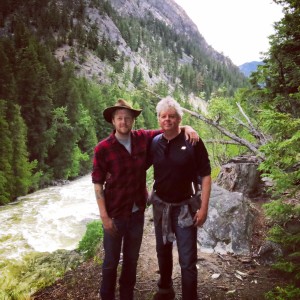 The Canadian Leaque of Composers
Playwrights Guild of Canada
Canadian Aboriginal Music Award-2008
Hello Everyone;
Letting you know that I have been a a part of the arts in Canada and much further abroad for the past 40 years. I continue my work as a composer, arranger, music director, conductor, playwright, artistic director and record producer. All here under the various page titles. Some music clips as well.
Here are some things that are happening for me right now.
I have begun to rehearse the Sooke Community Choir for our upcoming May concerts we are calling: The Spirit Train.
Working away at a Canada Council commission to write a theatrical work based on the Chilcotin war of 1864. Working title: Terror
Ongoing edits in anticipation of production of my full length concert work for mixed voices and instrumental ensemble titled: The Five Seasons. This piece is being Produced by Donn Wong-Juliani.
Thanks for the visit. Much appreciated.
Bruce
Here's my email address: bruceruddell123@gmail.com
If you are interested in the performance rights for any of my music or my plays please contact Colin Rivers at http://www.marquisent.ca/
Image of The Raven  for Beyond Eden designed by Gwaai Edenshaw
Photo-John Arnett-Above the Stein with my son Adam.