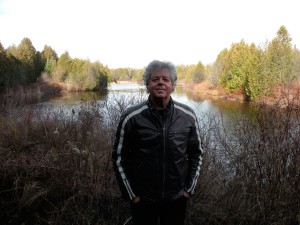 The Canadian League of Composers
Playwrights Guild of Canada
Canadian Aboriginal Music Award (special jury prize)
Eric Harvie  Award
Composer-in-Residence- Vancouver Bach Choir
Composer-in-Residence -Vancouver Chamber Choir
Composer-in-Residence- Charlottetown Festival- PEI
Finalist- Composer-in-Residence- Canadian Opera Company
Composer-in Residence-Vancouver Playhouse
Hello, and thanks for the visit;
I have been a part of the arts in Canada and much further abroad for the past 40 plus years. I continue my work as a composer, musician, arranger, music director, conductor, playwright, artistic director, and record producer.
Here are some things that I am working on right now.
The Five Seasons, a postmodern oratorio, is ready for production. This work was made possible by a generous gift from Haida artist, poet, singer, Robert Davidson and a grant from the Music Division of the Canada Council.
Working away on the second draft of a new play commissioned by The Canada Council for the Arts, titled: A Road Story
I begin a new season with the Sooke Community Choir (sookecommunitychoir.com)in early September. Our winter show (three concerts in Sooke and one in Victoria) is titled: Winter Heart. Watch for them!
Thanks for the visit. Much appreciated.
Bruce
If you would like to make contact, here's my email address: bruceruddell123@gmail.com
Image of The Raven  for Beyond Eden designed by Gwaai Edenshaw
Photo-Art Lucs